TOP
10. May 2023, Bratislava
3 minutes to read
Róbert Šrotýř: How a Business Developer became a Chief Product Officer (interview)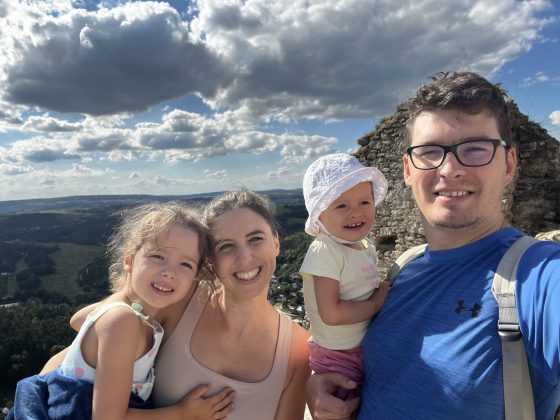 Today we have sat down with our CPO Róbert Šrotýř to have a little chat. Robo has been with EMARK Analytics for 7 years. He started as a Business Developer and worked his way up through the company to become a CPO. In the interview, you will learn what his day at work looks like, and what does he do to wind down after a hard day's work.
What do you do at EMARK Analytics?
My job is basically twofold:
I manage my co-workers from the sales and marketing to help them achieve the pre-set goals.
Consultations – I meet with clients, do account management of the largest clients, I study business needs and offer transformation solutions.
How long have you been working at EMARK? Could you tell us more about your journey?
I have been working at EMARK for 7 years. Before that, I worked in finance and auditing at Pricewaterhouse Coopers: I worked there while I was in school. I've known that there is something more out there, so I did a 3-month internship in Barcelona for a marketing startup. At that time, I was studying the basics of programming in Python. As marketing was my passion, I took an effort to learn the basics of HTML, CSS, and JavaScript. I have always wanted to have my own business, that is for sure.  My biggest hobby was, and still is, technology. That is why I decided to apply for a Business Developer position at EMARK as it seemed to bridge the two worlds I was in love with – an opportunity I could not say no to.
How would you describe your job position?
I am one with the company's mission. I know it sounds corny, but it is like it is. I really feel that I enjoy helping companies to maximize value from their data and to make the most out of digitization or automation of their processes. It is all about consulting, sharing know-how and best practices.
What does your normal day at work look like?  
Frankly, there is no "normal day" in management (laughs). What I can tell you about is what challenges and issues I face over a week. Meetings take up the most of my worktime, be it meetings with the sales and marketing team, strategic meetings with the top management regarding internal issues and direction of the company, or meetings with clients – consulting, brainstorming or project-related meetings. In addition to meetings, I have to write a lot of e-mails and analyze the current state of sales against the pre-set goals. Actually, when I put it like that, it sounds pretty boring (laughs). That's what you get when you do not talk about the actual content of tasks. Given the fact that I have signed non-disclosure agreements with clients that is all I can say. I would definitely share more with those also bound by non-disclosure agreements 😉
What career tips would you give to your 5 years younger self?
Work as much as you can while you can. Your first daughter will be born in a year. And besides that, maybe stay humble, ask a lot questions, be confident and most importantly – build relationships with clients through the value you and your team deliver. It's all about relationships, you know.
When you have a time off, what do you like to do the most?
I have a lot of hobbies, although now I don't have as much time as I used to. But I like to devote my free time to my family, I like to travel, do sports, read books – mainly non-fiction, about business, or biographies.
What is your ideal vacation?
My ideal vacation is the one I spend with my closest friends, while still having time for diverse experiences with my family – whether it's exploring new places or sampling local food.
BONUS QUESTION: Do you have funny work-related story that you would like to share with us?  
Oh, no, no, what happens in EMARK stays in EMARK – as our future co-worker you will surely appreciate my discretion.😉